Delivery Method (Kaedah Penghantaran)
We will post all item with EasyParcel Malaysia as they are the Malaysia largest courier service that provides reliable services with widest coverage area. We will ship the product within 1-2 working days or within 48 hours to ensure our dearest customer receive their product as soon as possible !
(Kami akan menghantar semua item dengan EasyParcel Malaysia kerana mereka adalah perkhidmatan kurier terbesar Malaysia yang menyediakan perkhidmatan yang boleh dipercayai dengan kawasan liputan terluas. Kami akan menghantar produk dalam tempoh 1-2 hari bekerja atau dalam masa 48 jam untuk memastikan pelanggan kami yang paling disayangi menerima produk mereka secepat mungkin!)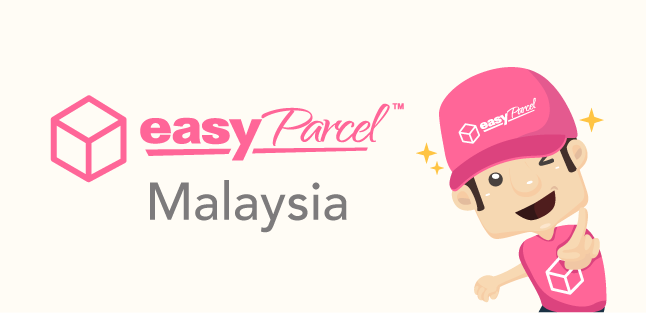 SHIPPING FEES:
Say good bye to the expensive shipping fees. We have updated our shipping fees calculation to a much simple and straight forward calculation. With using EasyParcel Malaysia, customer can choose the courier company you like or choose the lower courier fees that offer by the selected courier company as below:-
(Katakan selamat tinggal kepada kos penghantaran mahal. Kami telah mengemas kini pengiraan yuran penghantaran kami kepada pengiraan yang mudah dan lurus ke hadapan. Dengan menggunakan EasyParcel Malaysia, pelanggan boleh memilih syarikat kurier yang anda suka atau memilih yuran kurier yang lebih rendah yang ditawarkan oleh syarikat kurier terpilih seperti di bawah: -)
Example charges:
Pgeon Delivery
*** Kindly please take note that Pgeon Delivery is Sender Self Drop-off and Receiver Self collect the parcel in the nearest Pgeon Point that you choose for collect the parcel. More detail please visit here https://www.pgeon.delivery .
If you are choosing Pgeon Delivery kindly let us know the nearest Pgeon Point that you choosing by write into the remark or by email to inform us for proceed the booking.
FREE SHIPPING:
We also provide free shipping for any order above RM60 within West Malaysia.
(Kami juga menyediakan penghantaran percuma untuk sebarang pesanan di atas RM60 di Semenanjung Malaysia.)
Example:
Peninsular Malaysia

1-3 working days to arrive within Peninsular Malaysia
Required recipient signature upon delivery
Saturday, Sunday and public holiday no delivery.
Sabah & Sarawak

2-4 working days to arrive within peninsular Malaysia Zone 2 area, Sabah and Sarawak
Required recipient signature upon delivery
Saturday, Sunday and public holiday no delivery.